PLUMBING
Expert Plumbing Services in Newcastle

Plumbing problems are frustrating. We understand that, and that is why we are the expert providers of plumbing services in the Newcastle area. Here at Summit Plumbing & Heating, our staff is comprised of a master plumber, and apprentice plumbers. Our expertise in the industry enables us to feel confident that we can resolve any issue. We have installed and serviced systems of a wide variety of residences and commercial properties, ranging from single-family homes to commercial buildings. Our entire team participates in continuing education for the industry and are knowledgeable about the latest innovations.

Your Residential and Commercial Plumbers

More people in Newcastle neighborhoods and surrounding areas depend on Summit Plumbing & Heating for plumbing services. Our professionals deliver fast, dependable service that you can trust. Water damage can be disastrous, and it just takes is a small amount of water to produce risks to interior furnishings, building parts and residents. Prompt and reliable water damage restoration services from Summit Plumbing & Heating can reduce the devastating effects of water. Our experts will quickly mitigate the damage. Other services we provide include:
Pipe repair work
Water main replacement
Backflow device testing
Hot water heater installation and repair
Tenant improvements
Water main replacement
As a full-service complete plumbing company, we manage water restoration, sump pump repairs and frozen pipes.
Plumbing and Drain Solutions
Our experts can provide the preventative and maintenance services to protect your system while solving everyday needs such as water heater installation and repairs, and complex commercial and residential plumbing issues. That is why homes and businesses in the Newcastle area rely on Summit Plumbing & Heating. You will have peace of mind knowing that we offer state-of-the-art equipment and tools, free estimates, and emergency services.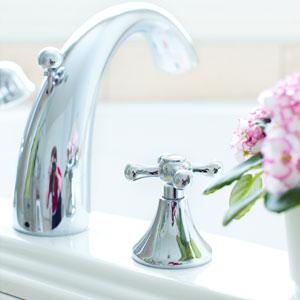 AIR CONDITIONING
Are you looking for reliable air conditioning repair?

Summit Plumbing & Heating repairs, installs and services all your HVAC needs and provides emergency repair 24/7 in the Newcastle area by calling (307) 746-2209.

Contact our professional staff for residential or commercial servicing for any air conditioning system to keep it running at peak efficiency and reduce your energy costs. Call to learn more about our convenient, worry-free maintenance programs on most brand name systems.

Is it time to replace your cooling system?

If you are considering a replacement of your air conditioning system for your home or business, Summit Plumbing & Heating offers a variety of options along with expert recommendations that increase comfort and savings. Whether the primary focus is on saving on your monthly energy bills, or improving air quality with our state-of-the-art new installations, our HVAC system specialists are available to assist you in choosing the best unit for your needs.

Count on our friendly and experienced staff for guidance with:

Customized system design
An air conditioning system is only as good as the installation. Experienced Summit Plumbing & Heating technicians are trained to provide advanced and practical service options for optimal efficiency and system reliability.

Brand name reliability
Summit Plumbing & Heating sells and installs brand name air conditioning systems with a written manufacturer warranty for added peace of mind.

In business to keep you comfortable, call (307) 746-2209 for top quality air-conditioning sales and service.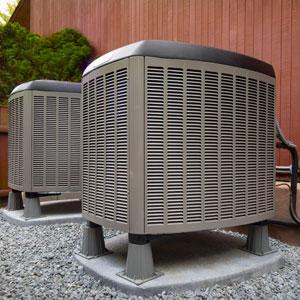 HEAT PUMPS
As a licensed heat pump contractor, Summit Plumbing & Heating offers top quality heat pump installations, heat pump replacements, heat pump repairs, and heat pump maintenance in the Newcastle region. Cut your energy bills significantly by learning more about our sales, installations, and repair services for geothermal, ground source, water source, and ductless mini-split heat pumps that fulfill both residential and commercial requirements.

Summit Plumbing & Heating heat pumps

A professional Summit Plumbing & Heating heat pump installation provides year-round climate control. A heat pump draws heat from a home or building during summer to keep it cooler and draws in warmth from the outside air to keep you warm when the temperatures drops. Our experts are available to provide details about the many options available to significantly reduce the energy costs of your home or business in Newcastle. Find out more about our advanced hybrid system that links up with your gas or oil furnace for even better efficiency by calling (307) 746-2209.

Energy analysis

No matter how efficient a heat pump may be, energy can be lost through poor insulation and related issues. Summit Plumbing & Heating technicians assess your home thoroughly to determine the best options to reduce leakage and recommend any thermal upgrades before installation.
As a full service heat pump service provider in Newcastle, we offer:
Free in-home consultation
Customized system installation and sizing according to your needs
Energy efficiency assessments
Flexible finance options
Factory warranties and extended labor warranties

Did you know?

Over one third of energy consumption in the United States is used to heat or cool buildings. Ensure that your heat pump system is properly installed for maximum savings on all of your HVAC costs by calling Summit Plumbing & Heating for an estimate at (307) 746-2209.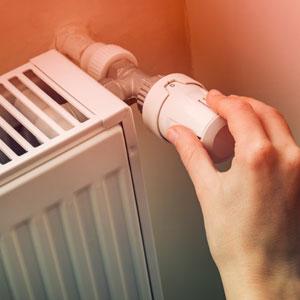 BOILERS
When the professionals at Summit Plumbing & Heating install a new boiler, you can count on energy efficiency, quiet performance and ease of control. A new oil or gas boiler also helps to reduce hot water bills and is environmentally friendly too.

Many people already depend on a boiler to circulate hot water or steam through the network of pipes and baseboard within their homes and businesses in Newcastle. Whether gas or oil-fired, the qualified technicians at Summit Plumbing & Heating are available to repair or replace your boiler system and can also provide expert energy consultations to guide you in selecting the most optimal system according to your needs and budget.

Newcastle boiler repairs and replacement

The experienced and hardworking team of technicians and plumbers at Summit Plumbing & Heating are specially trained to service all major brands. An improperly installed or outdated boiler may have a significant impact on energy costs. Contact us to discuss any necessary repairs, upgrades, and for details about affordable options to improve energy efficiency. Offering annual inspections and worry-free maintenance plans, a visit from Summit Plumbing & Heating experts ensures your boiler system functions at peak efficiency all year long.

Save energy with advanced boiler installations

Summit Plumbing & Heating provides certified installation and repair of recognized brand names such as Peerless and Weil-McLain, available in various models to fit any application.

Advantages include:
Advanced energy components
Environmentally friendly
Quiet functioning
Highly durable with a long service life
A low allergen heating option
Putting your comfort first, contact Summit Plumbing & Heating to determine the cost effectiveness of repairing your present boiler against the long term savings potential of a new installation. We have provided reliable energy efficient consultations and free estimates for any HVAC requirement in the Newcastle area for many years.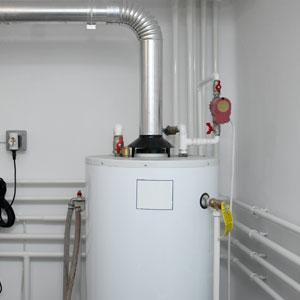 FURNACE
Choosing the right furnace for your home or business in the Newcastle region is an important investment. Select from a wide range of Summit Plumbing & Heating's standard economy models, up to the highest efficiency units available today with a free consultation with our furnace experts.

Experienced technicians – Professional installation – Warranties you can trust

A new gas, oil, water, or warm-air furnace not only saves money but provides added comfort and energy savings. Today's advanced technology has greatly improved the efficiency of the modern furnace in accordance with more rigorous industry standards. Find out if the furnace you presently own is performing at peak efficiency with a Summit Plumbing & Heating energy assessment by calling (307) 746-2209.

Furnace repairs

When a furnace breaks down in the winter, repairs can't wait. Summit Plumbing & Heating technicians are experienced with servicing all major brands, makes and models and provide emergency repairs and inspections, in the Newcastle area. As furnace installation and repair specialists, we offer reliable advice when it is time to replace your system.

Facts about furnaces

Investing in a new furnace not only saves money on your monthly energy bills, but also improves overall comfort by consistently maintaining an even temperature throughout your home or business in Newcastle. Today's modern furnaces are also more environmentally friendly than previous models and offer enhanced air quality. Modern high efficiency furnaces can save up to 50% off your energy bill when compared to the cost of a furnace that is even just 10 years old. In addition, each Summit Plumbing & Heating furnace system is backed by a solid factory warranty and the commitment of our qualified staff.

For experienced information, sales, installation and repair of a gas, oil or warm-air furnace, take advantage of a free consultations with the HVAC specialists in Newcastle by calling (307) 746-2209